A Very Merry Huckleberry Holiday
It's time to get in the giving spirit! Join us for the launch of the 2022 Huckleberry House Annual Holiday Drive, powered by the Junior League of Columbus! Since 1970, the Huckleberry House has kept its doors open for at-risk and homeless youth in Central Ohio. This year, over 160 youth across Huckleberry House programs need your help this Holiday season. Participating in 'A Very Merry Huckleberry Holiday' Drive can directly impact these youth's lives and give them a Merry and Bright Holiday. For the second year in a row, the Junior League of Columbus, under our Bridging the G.A.P. Project: Project Provide, the JLC has partnered with Huckleberry House to manage their annual drive. Click the button below to sign up today.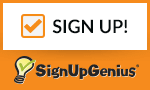 Things to keep in mind when signing up:
Youth were asked to create a wish list for items they need, want, and some kind of entertainment
Each slot includes demographic info (Gender, Age, Fav. Colors) and suggested items
Total amount of gifts should not exceed $150 per individual. You do not need to purchase every item on their list.
Gifts should be wrapped/bagged and labeled (i.e. "KENMORE Youth 1")
Gifts can be delivered on any of the dates listed below
Drop off Dates:
12/7/2022 10 am to 4 pm
12/7/2022 6pm to 8 pm
12/8/2022 10 am to 4 pm
12/8/2022 6 pm to 8 pm
12/9/2022 5pm to 9 pm
12/10/2022 10 am to 1 pm
12/12/2022 12 pm to 4 pm
Drop Off Directions:
The Kelton House Museum & Garden is located at: 586 E. Town St. Columbus, Ohio 43215
Please park either on Town Street or pull into the driveway to the left of the building.
Please bring your donation to the front door of the Kelton House. If you need any help with your items, please request a volunteer inside the Kelton House.
Questions
If you have any questions, please contact Allie Starbuck at quickimpact@jlcolumbus.org or 540-729-6338. Thank you!